Willow Tree Psychology and Wellbeing - Adelaide Psychologist
Our Clinical Psychologists, Registered Psychologists, and Mental Health Social Workers at Willow Tree Psychology and Wellbeing are based in the East of Adelaide, where we see children, adolescents, adults, older persons, families and new parents with infants. We are also able to see individuals on the National Disability Insurance Scheme (NDIS) and Department of Veteran's Affairs (DVA).
At Willow Tree Psychology and Wellbeing, we offer a warm, safe, and open environment. We take the time to get to know each of our clients, so together we can develop an evidence-based treatmant plan, set therapy goals, in order to develop self-empowerment, skill development, and improve wellbeing. No matter how hard things are, we believe nothing is all negative and from your first session to your last, we aim to assist you to re-build, re-strategize and recover. We believe in the partnership model and a non-judgmental approach. Everyone needs help at times and it is well within the realm of human nature to seek some support and guidance.
With a longstanding history of flexibility, agility and durability; the willow tree provides the most powerful metaphor in building high-functioning human capacity.  By accepting what we can't control and building the skills to adapt rather than oppose we can find the strength to thrive in the most harsh of and inclement conditions.
The Willow Tree is also a powerful symbol of survival and growth no matter the environmental conditions. Our team embrace the hope that the Willow Tree inspires people to draw upon their own personal strengths, together with therapeutic approaches, to adapt to rather than be imprisoned by adversity.
The Willow Tree
Child
Psychology
Click here to find additional information on services for children - youth
Fees
Click here to learn about Willow Tree Psychology and Wellbeing Referrals and Fees
Services
Click here to find out more about our Psychologists, Psychotherapists and Social Workers
Our Team
Click here to find out more about the Willow Tree Psychology and Wellbeing services 
P: 08 8233 0828 or 08 8646 5601 ~ M: 0434 536 236 ~ F: 08 8180 1725 ~ E: info@willowtreepsychology.com.au
Location: 416 Magill Road, Kensington Gardens, Adelaide, SA, 5068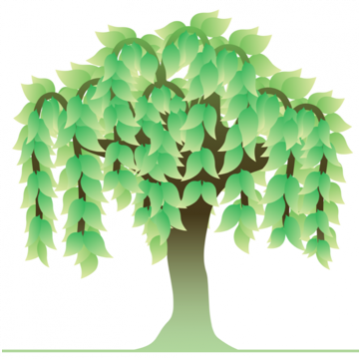 "Willow Tree Psychology and Wellbeing would like to acknowledge the Kaurna people as the traditional custodians of the land on which we live and work today. We pay our respects to the Elders both past, present and future, and acknowledge the deep feelings of attachment and relationship of the Kaurna people to country and we respect and value their past, present and ongoing connection to the land and cultural beliefs."